VISIT OF TURNKEY NETWORKS
THE CONTROL IS CARRIED OUT IN TOTAL AUTONOMY BY JET SYSTEMS HELICOPTERS SERVICES
VISIT OF TURNKEY NETWORKS
HTA and HTB NETWORK VISIT – The classic visit
A team composed of a pilot, a navigator and, if necessary, a technical observer goes through the networks and detects anomalies.
The type of faults that can be detected on HV or HVB lines are, for example:
–Untwisting
–Broken insulators
-Foreign bodies such as nests
-Wear of the eyelets
-Vegetation near the conductors…
Wear of an eyelet
Vegetation near a network
The report of the visit includes an Excel file containing the list of anomalies, the GPS coordinates of the defect as well as its photo, and a file allowing to
geo-referencing on a satellite image.
LIDAR – VEGETATION ANALYSIS & TOPOGRAPHY
LIDAR (Light Detection And Ranging) is a technological means of surveying vegetation near the power grid. The LIDAR system is on board the helicopter. It is complementary to the HTA and HTB line inspection.
The LIDAR can be exclusive or combined with a visual or digital detection of anomalies.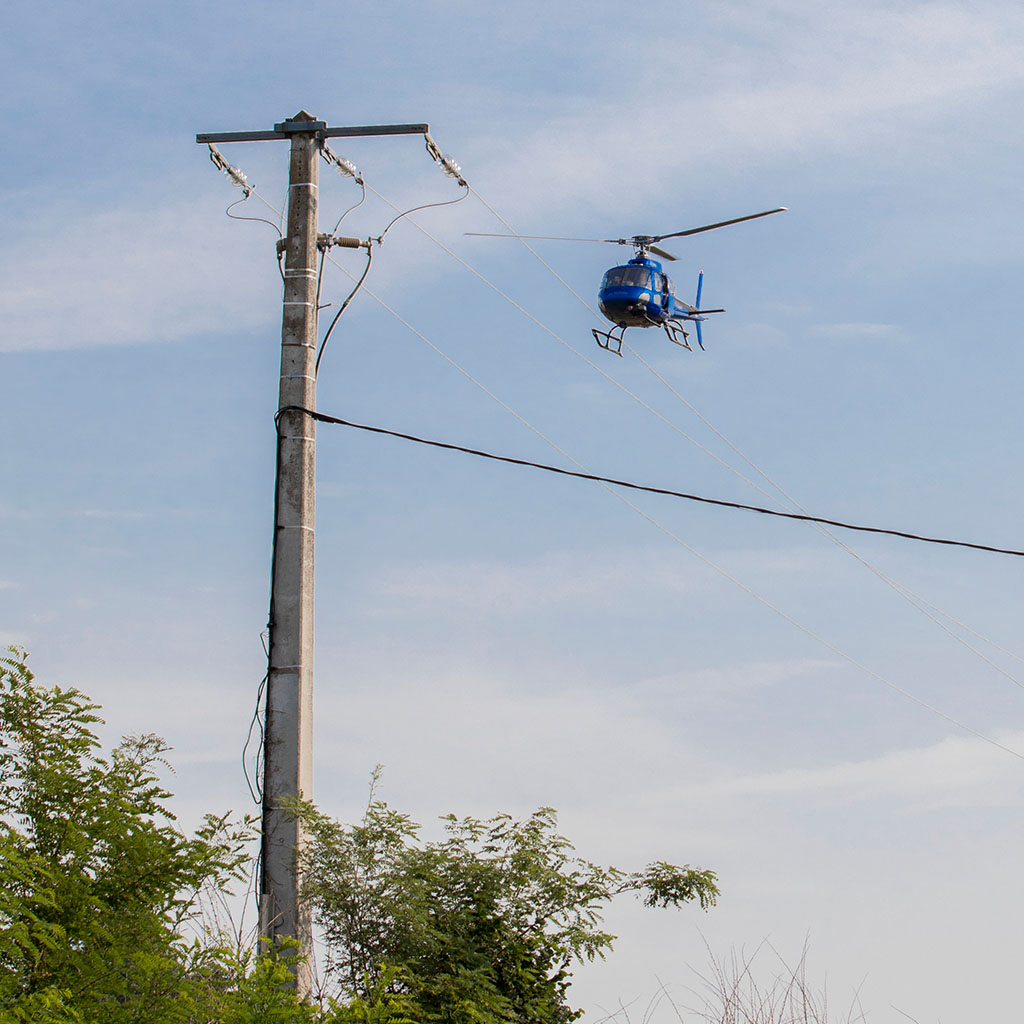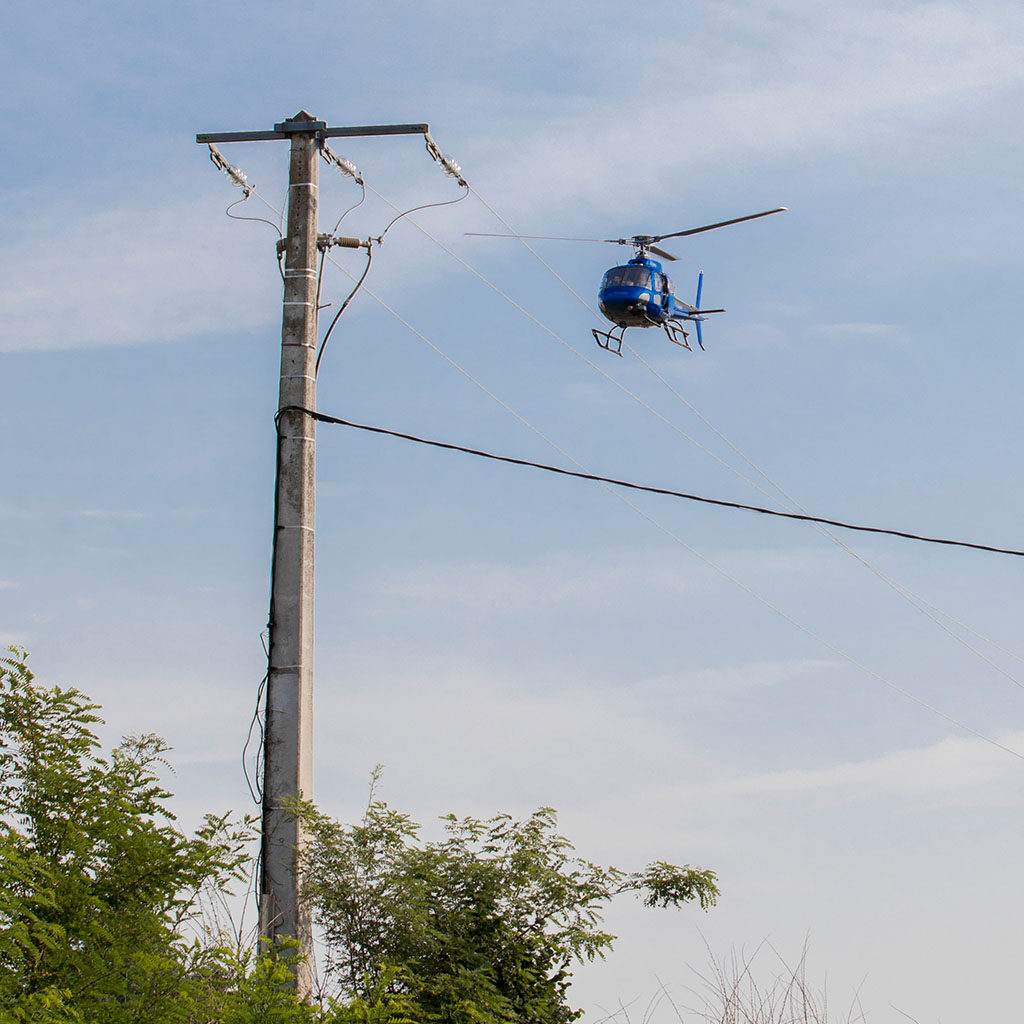 LIDAR also allows to obtain a 3D representation of the line environment and to give the distance to buildings or water bodies.
This technology can be used to perform topographic analysis.
Several options can be added to the order of a LIDAR survey:
These are geo-referenced vertical images. They can be delivered for the whole project after elaboration. They can be delivered in shape file format (.shp) with a guaranteed positioning accuracy of 50 cm. Delivery of non-conforming distances (collisions) with objects other than vegetation. These distances are automatically and systematically detected by the algorithms in charge of the analysis and according to the distances defined by the customer's specifications.
Delivery of all the images of the visited network.
The system allows the acquisition of images at a high rate (4-5 images/sec) on several optical sensors in HD definition. Within the framework of the project, as it is initially defined we will deliver only the images of the technical anomalies.
Need more information for your NETWORK MONITORING ?
Key Account Manager Renaud GENET